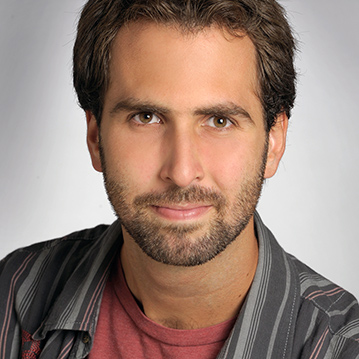 Dr. Julio Viotti
Post-doctoral researcher
Scientific interests
The increase in the complexity of brains in evolution is accompanied by a surprisingly small number of new synaptic proteins, in particular when considering the remarkably wider range of behavioral responses a primate shows in comparison with a roundworm. However, a few vertebrate-specific synaptic proteins arose. These proteins may convey specialization and complexity to vertebrate nervous systems, for example by increasing vesicle reloading speed, and maintaining or eliminating a synapse. Vertebrate-specific proteins, together with more elaborate circuits, could bridge the gap between simple and complex behaviors. But intricate machineries lead to complicated maintenance and, as a result, malfunctions occur. One of these vertebrate-specific proteins, Synuclein, is involved in Parkinson's disease. Another one, called Mover, is strongly upregulated in schizophrenia.
Mover is a synaptic vesicle-attached phosphoprotein, regulated by activity, and binds the conserved Calmodulin and the vertebrate-specific active zone protein Bassoon. Mover is differentially expressed at subsets of synapses.
I use a Mover knockout mouse line to investigate the role of Mover in the hippocampal mossy fiber to CA3 pyramidal cell synapse and Schaffer collateral to CA1 synapse. These experiments use extra- and intracellular electrophysiological recordings as well as several pharmacological tools and short- and long-term plasticity protocols to dissect the role of Mover in synaptic transmission.
Bio
10/2013 – 12/2018 Doctoral Degree in Neuroscience from University of Göttingen (Germany): International Max Planck Research School. Title of thesis: The presynaptic protein Mover buffers synaptic plasticity at the hippocampal mossy fiber synapse
10/2011 – 06/2013 Double Master's Degree in Neuroscience from University of Göttingen (Germany) and University of Bordeaux (France). Title of thesis: Calmodulin/Munc13-1 Dependency in Vesicle Reloading at the Cerebellar Mossy Fiber Synapse
02/2006 – 12/2010 Bachelor's Degree in Biology (emphasis in Health and Biotechnology) from Federal University of Minas Gerais (Brazil). Title of thesis: Electrophysiological Studies on the Color Vision on the Wulst of the Burrowing-Owl (Athene cunicularia)
Publications
Quantifying the heterogeneous distribution of a synaptic protein in the mouse brain using immunofluorescence.
Wallrafen, R., Dresbach, T., Viotti, J. S.
J. Vis. Exp., in review, 2018
Slowed vesicle recruitment upon increased calcium buffering does not prove calcium dependence of vesicle recruitment
Andreas Ritzau-Jost, Lukasz Jablonski, Julio Viotti, Noa Lipstein, Jens Eilers, and Stefan Hallermann
(under revision)